Module 3.
Shape your Freelance Identity
---
Watch the video

Share your task in Slack

Give feedback on another persons task
In this module, you'll learn how to create a strong personal brand that will help you position yourself in the market and stand out from the crowd.
You'll learn about what a personal brand is, how it's different from a company brand, and the pros and cons of having a personal brand. We'll explore how a personal brand can be a powerful tool to help you reach both your professional and personal goals, and you'll also get to work on your own personal brand.
What personal branding is
Why it's important
What value it can add to your business
How to start building your own personal brand
How to make your personal brand relevant for your audience
Joella Skoogh is an entrepreneur in marketing who has managed to build her own personal brand on social media as a freelancer, speaker, and coach. She now coaches other business owners and entrepreneurs in personal branding.
"I'm really passionate about encouraging other people to live their dream lives, so that's what I hope to be able to do in this module. I also aim to share my knowledge of how you can shape your freelance identity to stand out while still being your authentic self + attract the RIGHT clients to you!"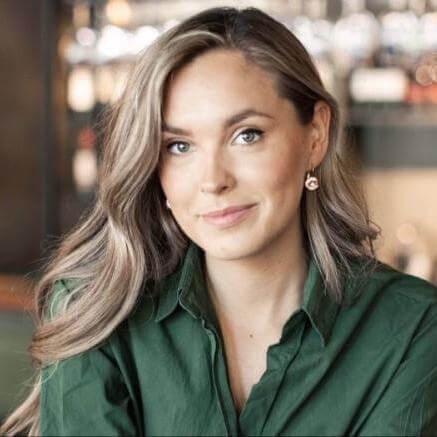 Shape your freelance identity
Your third task is to define your own personal brand - your freelance identity. Start with these 3 steps:
BRAND STATEMENT - Create your own brand statement by completing the sentence: "

I help X with X so they can X

" or "

I help X achieve X by X

"

BRAND STORY - Write your brand story - What has gotten you here? And where are you heading?

(A short paragraph is fine to share, but feel free to write a longer version for yourself if you like)

NIECH - Write down 1-3 areas that you want your target audience to associate you with.
Note. Feel free to continue with step 4 and 5 from the video if you want. Otherwise, no stress, you'll get to do it in a later task.
______
Tips. You can use this freelance identity template to fill in your answers if you like.
It'll be the third slide in your Freelance Plan!
DON'T FORGET TO:

Share your task in Slack


Give feedback on someone else's task (Please feedback on a task that hasn't gotten any input yet)
This is required for the Module to be completed. 
---
---
We'll answer as soon as we can.
---
All right reserved FutureBird AB