Module 6.
Find clients & get them to say YES
---
Watch the video

Share your task in Slack

Give feedback on another persons task
In this module, you'll learn how to identify prospects, present your offer, negotiate, and make the prospect say Yes.
In other words, we'll help you prepare to close the deal. You'll be equipped with tools, creative ideas, inspiration, and tips to build up the courage to handle the negotiation process, and make sure that you don't miss out on opportunities to turn an interest into a yes.
Prospecting and prospect qualification

Different ways to approach your prospects

Creating an action plan for sales

Guiding your prospect from interest to saying yes 

Negotiation do's and don'ts
Diana Svensson comes from a mixed background in sales, PR, journalism, and marketing and has worked with an impressive range of company- and personal brands in both Sweden and the US before she started her own business offering companies & brands help and services within media, marketing, and communication.
"I'm here to share the knowledge I wish someone would've shared with me when I was thinking about starting out, and also to inspire others by my personal stories, crazy memories, and all the do's and don'ts that actually matter. More specifically, I'll go over how to find clients and get them to say yes, as well as giving the listeners time for reflection, tools for creation, and the courage to actually close the deal!"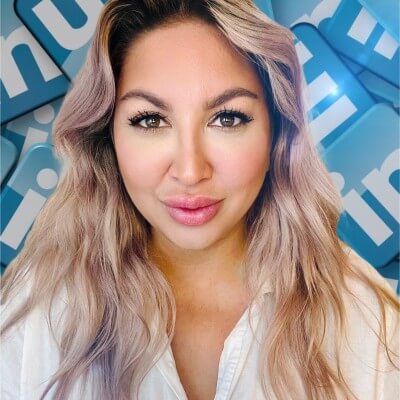 It's time to find clients and plan for how to reach them. Follow these 3 steps:
PROSPECTS - Make a list of 10 prospects (potential clients that fits into your identified audience)

OUTREACH PLAN - Set an action plan for how and when you're planning to reach out to them

(through what channel, to who, at what time, how often to follow up, etc.)

SALES PITCH - Craft a message including your offer that you plan to send out to your list of prospects
Optional. After getting feedback on your message in Slack, revise it, and then start contacting your prospects with your offer. You can do it!
Note. We recommend that you keep adding and contacting 5-10 new leads per week. And don't forget to follow up!
______ 
Tips. You can use this outreach plan template to fill in your answers if you like.
It'll be the sixth part of your Freelance Plan!

DON'T FORGET TO:

Share your task in Slack


Give feedback on someone else's task (Please feedback on a task that hasn't gotten any input yet)
This is required for the Module to be completed. 
---
---
We'll answer as soon as we can.
---
All right reserved FutureBird AB