Module 7.
Manage projects & clients
---
Watch the video

Share your task in Slack

Give feedback on another persons task
In this module, you'll learn how to set expectations, agree on how to collaborate, and ensure smooth project management, and client relationships.

In the ideal world, projects wouldn't need much hands-on management to be successful. However, in reality, most projects do. With any new collaboration it's therefore important to have a clear and aligned understanding of anything from each other's expectations, goals, preferred ways of collaborating down to planning, processes, and tools.
Setting & aligning expectations (time, scope of work, price, etc.)

Building & maintaining great client relationships 

How to "onboard" a new client

How to manage projects

How to track & manage your time
Nella Lisserow is a passionate freelance coach and marketer with a background working as a marketer for a lot of companies such as Microsoft, SJ, PLAN, etc., before she decided to start freelancing in 2018. Since then, she's fully embraced and enjoyed the freelancing lifestyle, so much that she started coaching freelancers on everything from mindset, confidence, freelance hacks, winning clients, and setting the right expectations.
"I am SO passionate about helping more people discover the benefits of living as a freelancer. How to set up the right expectations with your clients, it's SO important, and also to listen to your gut feeling. This is what I'll talk about in this session as well as how to set the right expectations by talking about time management, delivery, check-ins, availability, and more."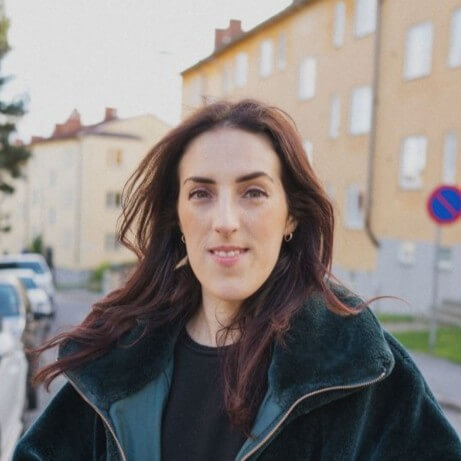 Structure and clarity is important for successful collaborations and outcomes. Set this by creating your own work plan:
EXPECTATIONS - Write down 5 expectations you have on new project collaborations. For example "I expect meetings to be online", "I expect transparency", etc.

ONBOARDING - How do you plan to onboard new clients and what do you need from them before you can start the work?

ONGOING WORK - How will you collaborate? How do you ensure the project plan is followed? Who's responsible? How do you handle disagreements? etc.
Note. We recommend that you think about what you'll do if your work plan, is not followed. Preparing for the "worst case scenario" and having an "exit plan" can be a lifesaver.
______ 
Tips. You can use this freelance work plan template to fill in your answers if you like.

This is the seventh part of your Freelance Plan, only 1 to go! 
DON'T FORGET TO:

Share your task in Slack


Give feedback on someone else's task (Please feedback on a task that hasn't gotten any input yet)
This is required for the Module to be completed. 
---
---
We'll answer as soon as we can.
---
All right reserved FutureBird AB