---
IN OUR COMMUNITY THERE ARE MORE THAN 200 OF THEM!

From different backgrounds and with different skill sets, but with one goal in common - to deliver top work for their clients.

---
---
Cool, Who are the freelancers?
Our community at a glance
---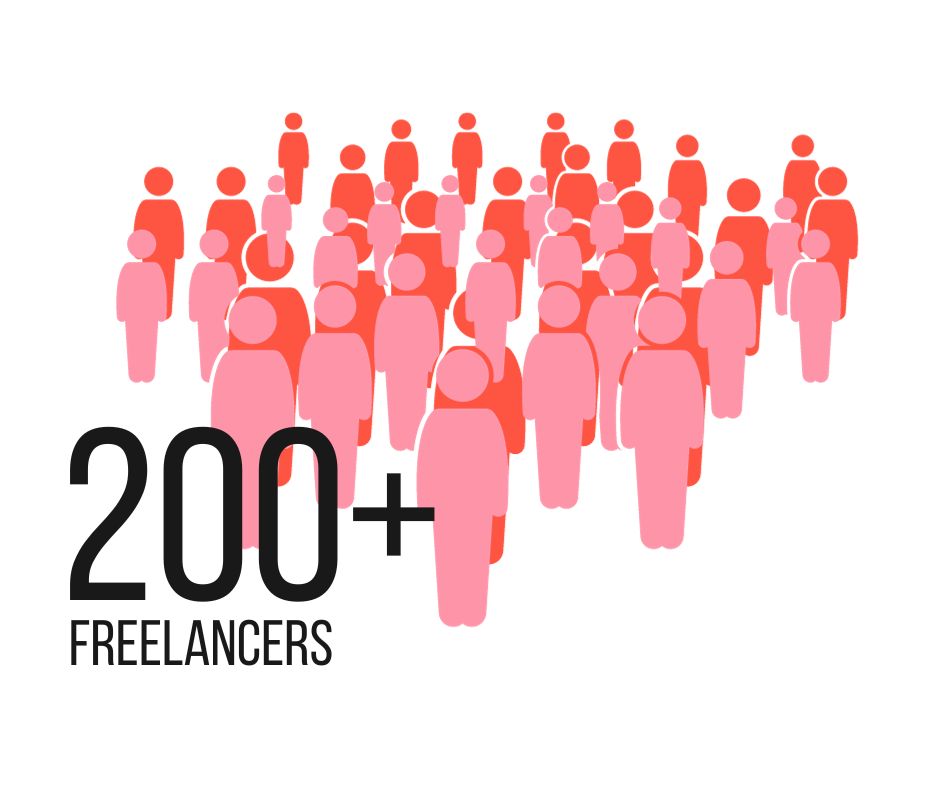 ---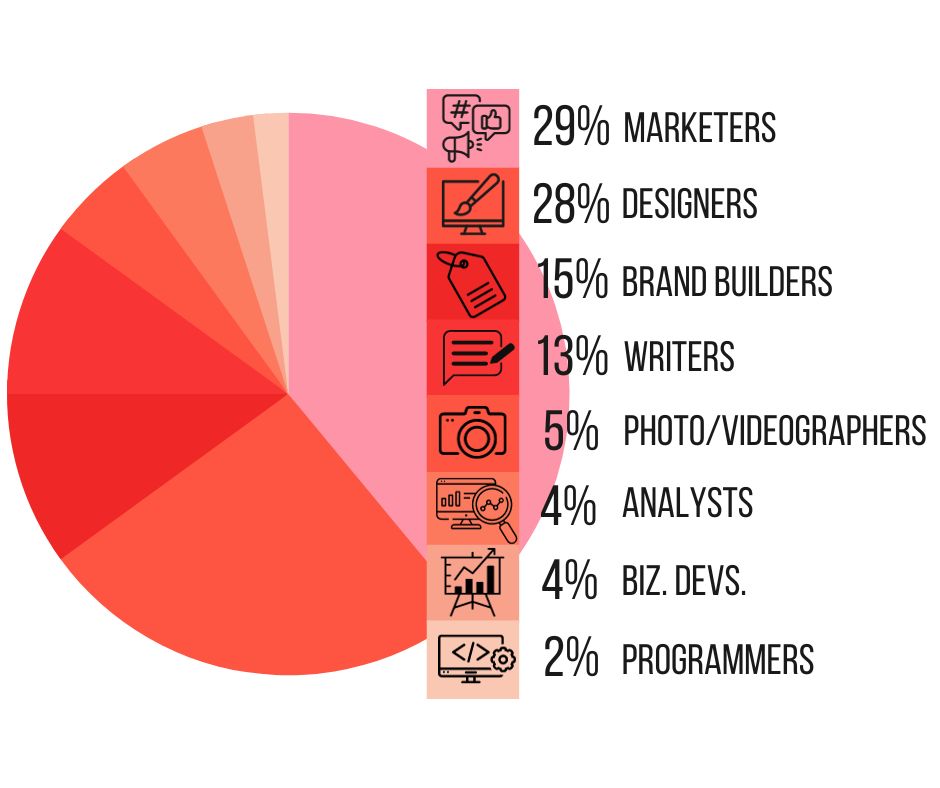 ---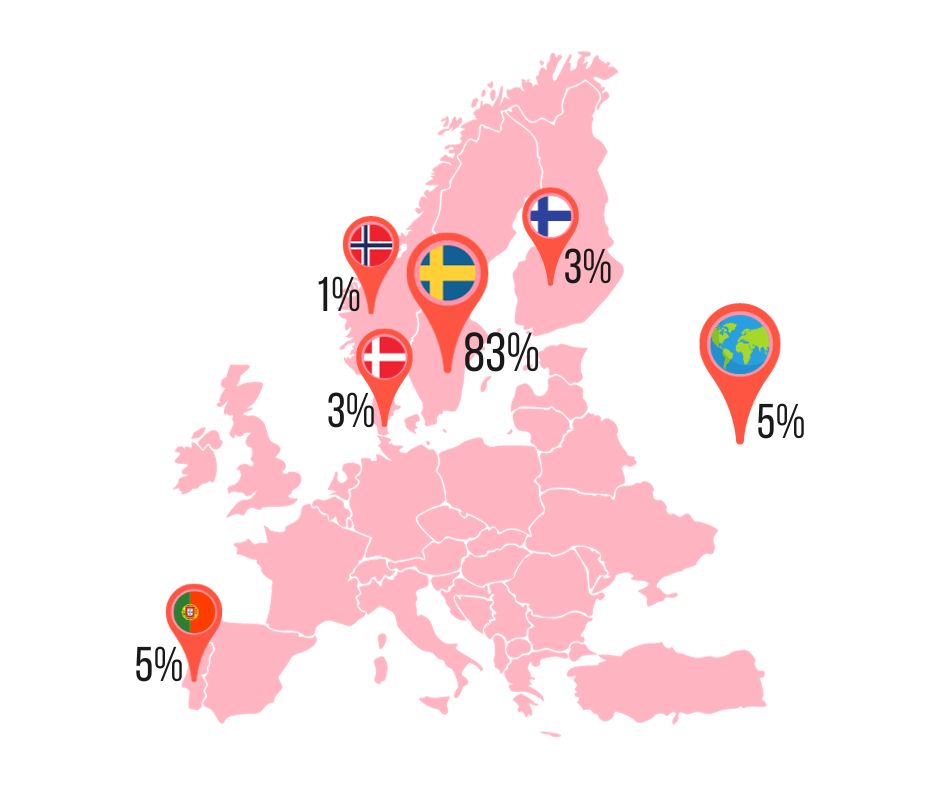 ---
Meet some of the freelancers
---
How can I hire a freelancer?
---
Let us know what you need help with and we'll share your job, gig, project or other freelance need with the freelancers in our community!
---
✔️ 1 job shared with our community





---
990 SEK (€90)
per job post
---
---
Get direct access to the freelancers in our community. Find talent for any freelance need and build relationships with future employees!
---
✔️ 2 licenses (community memberships)
✔️ Post as many jobs as you want
✔️ Connect directly with the freelancers
✔️ Promote your brand, products, offers, events, etc.
✔️ Invitation to monthly match-making events
---
9.900 SEK (€950)
per month
---
---
NEW CUSTOMER?

Get 50% off your first purchase or month! Use code:

XNEWCUSTOMER50
Want help with a whole project?
---
If you have a Marketing, Branding or Design Project that you want support with, our agency can help! We offer a "Team for Hire Model" starting at €1.490/mo.
---